Where It All Started
"While studying Chemical Engineering at the University of Louisville, I would convert old oil from restaurants to biodiesel and it was completely degraded when I got it. I remembered when I was a kid, my grandmother would use potatoes to clean cooking oil after frying fish and a light bulb went off. I furiously researched how to use plant scraps to clean oil for years, developed a product, then showed it to a chef and it failed miserably. But the chef explained to me why it failed and what really mattered to him - food quality and safe operations. In that kitchen, FreshFry was born. Chefs enabled FreshFry to transform plants into Pods that help keep food quality high and operations safe."

– Jeremiah Chapman, Co-Founder & CEO
Our Pledge
We are committed to providing sustainable products in commercial kitchens.
FreshFry successfully redeployed 10 Million pounds of waste by the end of 2021,
and will repurpose One Billion pounds of waste by 2031.
A Trusted Solution
FreshFry is available globally, and can be found in commercial kitchens of all concepts and sizes - from local favorites to multi-national QSR concepts, the hospitality industry and more.
Read Case Studies
The Team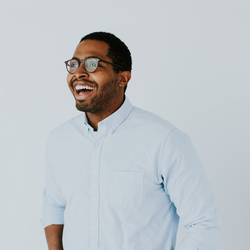 Jeremiah Chapman, Co-Founder & CEO
Jeremiah was recognized by Forbes Magazine's 30 Under 30 and holds a B.S. and master's degree in Chemical Engineering from the University of Louisville Speed School, graduating cum laude. Born and raised in Louisville, KY, Jeremiah still calls Louisville home and lives with his wife and son. In his free time, he enjoys reading, fishing, and being active enough to support his love of cooking.
Jacob Huff, Co-Founder & COO
Jacob specializes in process development, continuous improvement, manufacturing, and computer-aided design. He has led margin expansion, innovation, new product development, and advanced machining facilities. Jacob was named a Forty Under 40 honoree by Louisville Business First in 2017.  He holds a degree in Mechanical Engineering from the University of Louisville Speed School, graduating magna cum laude. 
Max Voorhies
Head of Global Sales
Book a Meeting with Max
Jake Lanning
Business Operations Manager
Book a Meeting with Jake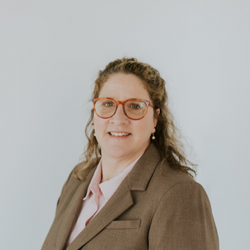 Tracy Jackson
Production Planner
Katie Ferreira
Production Specialist
Todd Dunn
Manufacturing Associate
Careers at FreshFry
FreshFry is currently hiring two full-time Manufacturing Associates.
Learn More